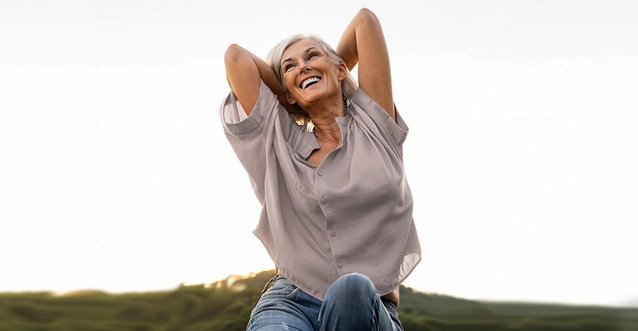 Treat the delicate skin under the eyes with premium CBD eye gel
Treat the delicate skin under the eyes
with premium CBD eye gel
Blended with CBD, our proprietary N.O.M.A. ComplexTM (Neem oil, Obliphica oil, Minerals from the Dead Sea, and Argan oil) and plant stem cells that repair damage in the epidermal area around your eyes, Repair Eye Gel may help reduce the appearance of fine lines and puffiness in this delicate eye region
4 Reasons Why This Product Works
New revolutionary formula
CBD-infused, intense repair for the eye area-brightens and refreshes.
Contains hydrating ingredients
Cucumber extract which is full of proteins and minerals and aloe vera leaf juice that Contains roughly 75 active ingredients that gently soothe and moisturize the skin
Contains CBD
The secrete ingredient – has proven anti-inflammatory and anti-oxidant properties.


Zero synthetic colors or fragrances.


New revolutionary formula
CBD-infused, intense repair for the eye area-brightens and refreshes.
Contains high-quality neem oil
neem oil is known to deeply penetrate the skin to smooth wrinkles and stimulate collagen production.
The secrete ingredient – has proven anti-inflammatory and anti-oxidant properties.
Zero synthetic colors or fragrances.
The Finest Ingredients Nature Has To Offer
Contain many antioxidants and plenty of polyphenols; it also protects the skin from damaging UV rays.
This golden flower contains useful compounds that can promote skin healing and repair to soothe and visibly improve the skin.
Will give the skin a heightened boost of radiance, granted by its anti-inflammatory and antibacterial properties.
Well-known in numerous cultures around the world and throughout history, chamomile extract is known for its powerful skin healing properties.
Also Contains:
Cucumber Extract | Aloe Vera Leaf Juice | Dead Sea Minerals | Hemp Seed Oil | Argan Oil | Sage Leaf Extract | Jojoba Seed Oil | Neem Oil | Olive Oil | Rosehip Oil | Basil Leaf Extract | Obliphica Oil
The scent and texture are good.
My wife gave me this because I've noticed a few extra wrinkles lately. I use it at night and in the morning like recommended and have noticed some reduction in fine lines and wrinkles.
I used this serum on my face and loved it! It does a great job of moisturizing my skin.
The skin around my eyes looks healthier and younger.
Why We Chose CBD as the Secret Ingredient
Before we go into the various skin conditions CBD may help alleviate, let's dive into a bit of science so you understand more about this amazing compound and why it may have such a big impact on the skin.
CBD stands for cannabidiol and is one of the major active cannabinoids in the cannabis plant. Existing naturally within the body is a complex neurotransmitter network called the endocannabinoid system (ECS) that plays a critical part in the operations of the central and peripheral nervous systems. Cannabis plant cannabinoids, called phytocannabinoids, can trigger the same receptors as the body's own natural endocannabinoids.
Here is where it gets interesting in regard to the skin. The ECS, which was only just discovered in the 1980s, is present in the skin itself. According to a study published in Trends in Pharmacological Sciences, the main physiological function of the cutaneous ECS is to "control the proper and well-balanced proliferation, differentiation and survival" of skin cells, as well as the skin's immunity.
CBD has been receiving lots of headlines for its potential positive effects on everything from anxiety to depression to chronic pain to insomnia. However, one area where CBD has numerous potential benefits on our body's biggest organ–the skin.
It turns out that many of the potential benefits of CBD, its anti-inflammatory and antioxidant properties, for example, are exactly what makes it potentially very good for the skin. From conditions ranging from psoriasis and eczema and acne to anti-aging, the wide-ranging uses of CBD for the skin are just beginning to come to light.
Aging is associated with the thinning, drying, and wrinkling of the skin, which occurs for a number of reasons, including the body's decreasing collagen production. Collagen plays a vital role in the skin's ability to renew and repair itself, as well as its ability to hold its structure.
CBD is a potent antioxidant, shown to be more effective than both vitamins C and E, according to a study in Free Radical Biology and Medicine. Antioxidants play a big role in helping the skin because they protect collagen, prevent DNA damage, and also slow down sun damage. Antioxidants can slow the aging process by reducing free radicals and the damage that they can do to the skin. Free radicals occur when the body is under oxidative stress, causing damage to DNA, proteins, and cells. Free radicals are linked to overall aging and serious diseases.
One recently published paper in the journal Molecules reports that "experimental efforts over the last two decades have unambiguously confirmed that cutaneous cannabinoid signaling is deeply involved in the maintenance of skin homeostasis, barrier formation, and regeneration."
Don't Fight Aging - Fight Aging Symptoms
It's not about being younger, it's about feeling better with who you are today
Botanima Organics stands firmly on a foundation of science and nature.
Focusing on aging and midlife challenges while utilizing decades of experience, researching and sourcing the finest, most natural, life-giving raw materials from all over the world. We are committed to providing you with a healthy path forward that you can count on to navigate between the challenges of aging.
As we age, we find our skin is not what it used to be, new wrinkles appear here and there, and its texture is not tight, and firm like in our 20s. It doesn't mean that we should surrender to the existing situation, as top anti-aging products are providing useful remedies. Botanima Organics' premium CBD skincare products are here to provide you with the healthy glow you deserve. our CBD infused anti-aging products reverse the symptoms expressed through your skin and will transform your quality of life, every single day.
Today the world has become CBD crazy. Many CBD companies are trying to tap into the exploding CBD topical market by simply throwing CBD into an average, at best, skincare formulations. CBD may be the number one anti-inflammatory oil ever discovered, but even if that is true, if you put in a so-so base, it's still just an average skincare line with CBD in it. Well, we are here to lead the change—we genuinely believe in our products and their benefit to you.
You have spent most of your life taking care of others, now it is time for you to take care of yourself with the most cutting-edge premium natural CBD products.